Are you in the city and looking for a green oasis somewhere by the water to enjoy a coffee or maybe a meal and a glass of wine? Did you know there's a secret little gem of a café hidden below the King William Street Bridge, right by the river?
Lounders Boatshed was constructed in 1913 by an unknown builder for Mr JW Greenland to accommodate his business of building and repairing boats for sporting and recreational use on the adjacent Torrens Lake. The structure is unusual in that it was built for a specific purpose of constructing and maintaining rowing shells. Its length and its clear span accommodated an eight-oared craft of around 18 metres length. Harold Lounder started his apprenticeship as a shipwright in 1922 and took ownership of the business in 1936 until his retirement in 1976. The first Australian rowing team launched its bid for the 1924 Paris Olympics from this boatshed. The history is far too lengthy to provide in this document but its significance to local history has prompted the City of Adelaide Council to preserve and restore the boatshed and divided into two tenancies. Tenancy two at the rear of the site for Popeyes River Cruises maintenance workshop and tenancy one, Lounders Boatshed Café overlooking the River Torrens.
The building was restored and adapted by Adelaide City Council in 2016, and Lounders Boatshed Café was born in 2017.
Andrew and Christine have been avid foodies for many years and have always been passionate about cooking, especially the fine produce South Australia offers. Andrew has many years of experience in hospitality as a business owner in South Australia with success spanning more than two decades developing the iconic Fish Out of Water in Hyde Park. Christine's professional background comes from business. Her recreational time was spent planning dinner parties and long lunches for friends and family. Together Andrew and Christine manage Lounders Boatshed Café.
Our philosophy is to run a successful business based on mutual respect for our staff and customers. We operate on a foundation of transparent, ethical behaviour and want your experience, as a valued component of this business, to be a positive one….we have a simple formula – "fresh, simple, delicious"
Andrew Lolic and Christine Ross opened Lounders in May 2017. It is a popular destination for cyclists and walkers or those just looking for a quiet place to enjoy breakfast, lunch or a coffee or wine. A tranquil place to escape the sound of cars and watch the river and its wildlife flow gently by. The perfect spot to be because "you'll never get another today".
Trading Hours:
Wednesday to Friday 8am – 3pm
Saturday – Sunday 8am – 4pm
Future Development – Gazebo

We are investing in our Café to be able to provide greater year-round comfort for our customers. To this end, we have been working closely with the City of Adelaide Council on the design of a Gazebo which will be added to the eastern side of the Café. The Gazebo will have opening glass doors to maintain the feel of being in the Parklands and will also provide shelter from the rain and sun, on cold days there will be the added benefit of heating to provide comfort dining. We are grateful to the Council for their support with the building of this addition. The area will be available for private functions and intimate group dinners.
Future Development – Cyclists
City of Adelaide Council have agreed to install a bike repair station next to the Café on the bicycle pathway. This will be a great advantage to our many cyclists.
At Lounders Boatshed Café our suppliers are our partners. Their passion for their products is why they are important to us and what we can offer to you.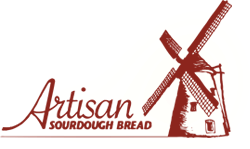 To assist us into our Covid management plan, please call ahead to book a table